WISHGIFT
"Folk Twain" EP
SL037EP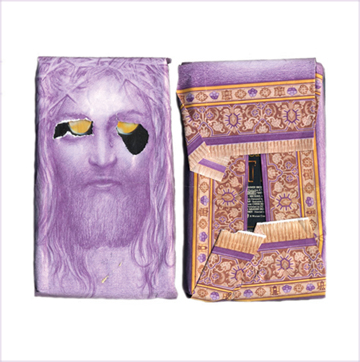 &nbsp
&nbsp
$11.00


"Pillow Is Trash Talk" from FOLK TWAIN
Following their "Pretty Jenny" 7" single (Contraphonic, 2010) "Folk Twain" is the second release from Wishgift, a band that has spent the last two and a half years refining their sound in front of growing audiences in the Chicago underground scene and beyond. The five-song EP completes documentation of a meticulously crafted set of proggy, neurotic punk songs that have become a staple within their live performance, quickly gaining notoriety in DIY basements and lofts across the Midwest.

Wishgift was formed in 2008 when guitarist Davey Hart (of The Christmas Bride / formerly of Constellations, Widowers) moved from Colorado to Chicago and began collaborating with his friend, bassist John Paul Glover (of Slow Horse, Musket). John Paul approached free jazz drummer Marc Riordan (of Health & Beauty, Jason Ajemian and The Highlife, etc.) and they began rehearsing. The three-piece (an allusion to the Christian Trinity) refused to perform in front of a live audience until they had the most maniacal, perverted, and honest compositions (which went through six edits just to get an NC-17 rating). For fans of King Crimson, Nomeansno, Black Flag, the Jesus Lizard, and the experimental side of Descendents.

"Folk Twain" (one-sided 12" EP) is a limited-run of 300 copies and will be available exclusively on vinyl from Sophomore Lounge.