SKIMASK / (NEW ENGLAND) PATRIOTS
"Apes Beneath the Valley" LP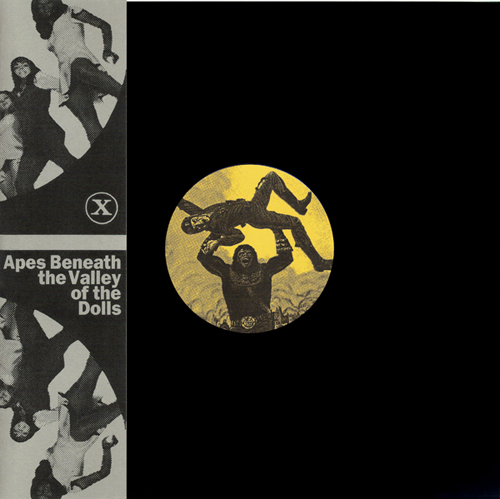 &nbsp
&nbsp
$12.00

"Like A Rope" by (NEW ENGLAND) PATRIOTS
Originally a tour cassette. Two of Boston's gnarliest rock trios that nix the bass player and somehow get heavier than if they had a pile of em. Skimask uses a fella who sings into a bunch of pedals, & the Pats stick with slinging six-string. Both vocalists make a processed, guttural mess over a mighty machine gun stutter of drum smacking. Comes with a poster that nicks art from 'Beyond the Valley of the Dolls'. This is what crawls out of the basements under 200 year old triple deckers round these parts, and it is poisoned with asbestos and rages fully.

Tracklisting: Skimask-Runaway Slave, Skimask-Reapply, Skimask-Porky Pig, Skimask-Where's the Beef, New England Patriots-Like a Rope, New England Patriots-David, New England Patriots-Perversion, New England Patriots-Celebrity

Limited to 330 copies on black vinyl with a cryptic screen-printed "obi-strip" type-thing on either blue or red.

Recorded by the good man Doug DeMay-Mastered by Kris Lapke- Released on 100% Breakfast Records.